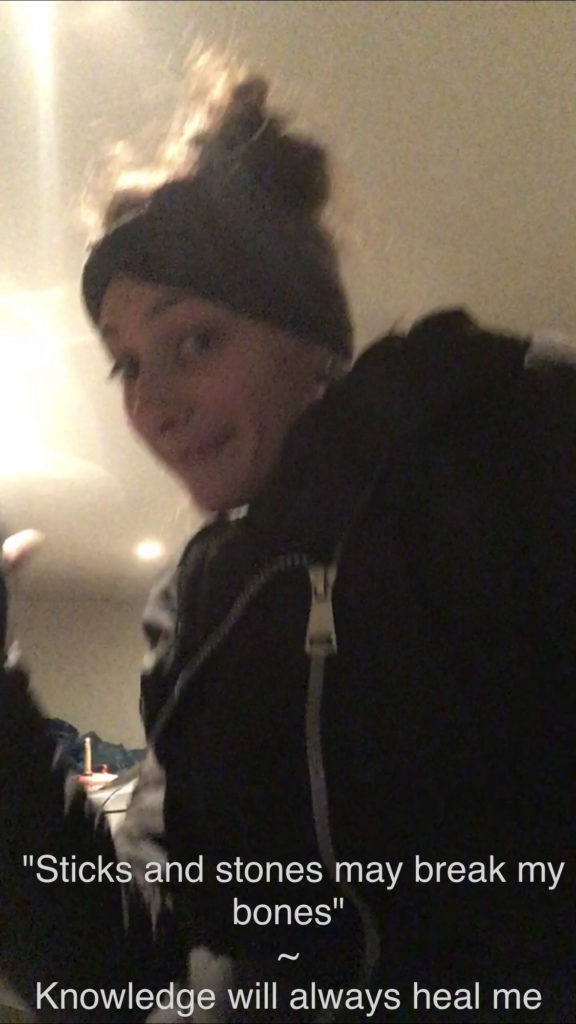 "In a word or two, it's you I want to do / No not your body, your mind you fool / This ain't about the body, it's about the mind" ~ Prince

Prince ~ Sexy M.F.
---
Stones
⁃ Lapis Lazuli (for breathing and sinuses)
⁃ Sodalite (for breathing and sinuses)
⁃ Hematite! (to, "unplug," your ears – it's magnetic!- use it as a decongestant, to treat, "ringing in the ears," hearing sensitivity)
⁃ Fluorite (helps with everything)
⁃ Rose Quartz (to remember to take care of yourself)
⁃ Malachite (for physical pain)
⁃ Smoky Quartz (use as a conductor to direct the energy out – if you have the stones on your person)
⁃ Selenite (use as an amplifier and pain reliever- if you have the stones on your person – otherwise just use it to, "charge," the stones)
Notes:
⁃ You may already possess some of these crystals / stones (in your jewelry) and use what you have by wearing ALL OF IT (create "body grids" by putting the jewelry where you feel you need it)
⁃ Prior to really using any of these gemstones research them to understand how they work and what they're supposed to do in general. If you understand the general gist of what is supposed to happen you will have a better idea as of what to expect physiologically
⁃ Expect the unexpected as your body is ridding itself of toxins and will be released in one way, shape or form (ex. coughing up a ton of phlegm after placing a crystal on you).
⁃ Put the crystals/stones on your body (direct skin contact) for better/ quicker results.
Food / Drink
Rooibos red tea (to restore and boost immunity and improve lung function/ breathing)
Spicy food (to flush sinuses and other toxins- the spicier the better)
Water (to stay hydrated)
Powerade (to stay hydrated and boost electrolytes)
Hot soup (to release pressure in the chest- if you have nasal congestion slightly inhale the steam from the bowl)
Stick to hearty yet clear soups (homemade is always best- even if it's not from your home)
Crackers and toast (to settle your stomach if it is bothering you)
Dark Leafy Greens (to restore and boost immunity- spinach, broccoli, bok choy are good starting points)
Sounds
Sound Healing / Binaural Beats (432hz pitch/440hz tuned/528hz solfeggio)
You can find a wide variety of playlists on YouTube tuned to these frequencies (especially in popular songs – just enter 432hz, 440hz, 528hz in your search)
Listen to which frequencies seem to, "lift your spirits," and sort of make you feel better (solely focus on listening to songs in those frequencies and be sure to use the original tracks)
Some recommendations: The album, "Pulse," by Pink Floyd, the song, "Black," by Pearl Jam and many Muse songs… this, "frequency phenomenon," is historically fascinating- check out what you really been listening to (why not?)
Sing DOH, REY, SO, FA, LA, TI while focusing on taking deep breaths – in a steam shower- pair with herbals) in through the nose and out through the mouth (inhale as much as you can and exhale as if you're blowing a candle out)
Herbals
⁃ Put turmeric in beverages and food (research this before doing it)
⁃ Coconut oil and epsom salt (combine to stay hydrated – soaks and steams can cause dehydration- use in shower rub on skin after completing your soak/steam)
⁃ Vitamin E Cream (to stay hydrated as soaks and steams can cause dehydration- apply immediately after drying off)
⁃ Cocoa Butter (to stay hydrated as soaks and steams can cause dehydration- after the Vitamin E Cream apply this to "lock in" the moisture and continue to use the Vitamin E Cream )
⁃ Tea Tree Oil (use as a decongestant- see below for some uses)
⁃ Open the bottle waft it under your nose and inhale for immediate temporary relief
⁃ Put a few drops in a bowl with hot water, put a hot wet towel over your head, put your head over the bowl and breathe it in until the water is no longer steaming hot
⁃ Put a few drops in a (plastic) bowl and bring it into your shower/bath/steam area (the steam enhances the oil's potency)
⁃ Hot coffee (caffeine provides neurological pain relief through triggering muscles to spazz out- it also possesses properties to block pain receptors- so one can focus on stretching those areas out to direct the toxins out of one's body)
⁃ Stainless steel spoon (for headaches and migraines rub it on your forehead and jaw muscles behind your ear in a circular upwards spiral motion to move the energy up and of your body)
⁃ While in the shower/bath/steam with the oils to stretch and focus on deep breathing
⁃ Go outside, walk around the block and pick up a random rock along the way (doesn't need to be large just one that you see and like), bring it home with you and focus on/ admire it for 15 minutes or more (focus on moving the stone solely using your mind)
⁃ Put your favorite song on and LISTEN TO EACH INSTRUMENT & sound throughout it separately ~ Challenge: Find 2 cover songs of the original song you listened to and compare and contrast all 3 songs (different genres make it easier to differentiate to make this more challenging stay as close to the original genre-ish as possible).
⁃ MOVE A LOT and consistently stretch, dance, walk and run as much as you can as best as you can (given how you are feeling- you'll have to force yourself out of bed and once you get going you will know how far to push) so you spend more time "kicking" whatever you have "out of your system"
⁃ If you choose this option you are not to lie down unless it is to intentionally sleep or rest (for best results ensure your resting place is in a separate area) for an extended period of time (while resting be sure to stretch and move around intentionally)
⁃ SLEEP / STEAM / REST / USE WHAT YOU HAVE
⁃ Stop thinking that you're sick by focusing on everything seemingly innocuous that surrounds you and don't think about it. Pretend you're not sick knowing that you are sick and can't control anything as it pertains to your situation.

The point of this is actually to trigger your brain to think about EVERYTHING and somehow figure something out / have an, "a-ha moment," IF you stick with it long enough. Again, listen to your body- don't push yourself too hard- practice being patient.

~ Kathryn N. Sano
WHAT YOU ARE DOING
⁃ You are intentionally disrupting your electrical system utilizing triggers in order to flush toxins out forcing said illness out of one's body.
⁃ The more things you do the more toxins will be released from your body thereby clearing up the illness in a far more unpredictable and extreme manner. This is good.
⁃ Testing yourself. There's no such thing as, "try," JUST DO IT!
WHAT IS THE POINT OF DOING ALL THIS?
⁃ You are Chemically, mechanically and thermally stimulating nociceptors (research nociception) In order to alleviate pain, recover quicker and feel better soon! 😃
⁃ This is why each individual's physiological and behavioral responses from any of the aforementioned suggestions/"tips" circumstantially and inevitably vary.
Do what feels right, listen to your body and trust your instincts. YOU KNOW what is best for yourself because ONLY YOU live in your body!
This is not medical advice. We are not doctors. These are general tips derived from aggregated and applied knowledge as it pertains to similar (yet different) experiences. All outcomes from these suggestions / "tips" are unpredictable (as all being's have different electrical systems which react differently to different stimuli). These are some tips that might help aid in reducing pain, provide quick relief and recovery from sinus or respiratory issues/illnesses. Google everything mentioned (especially
if the "tip" resonates with /intrigues you) to learn more about all of these things and how to properly apply them to your situation.