This page is dedicated to providing recipes for essential oil epsom salt body scrubs.
---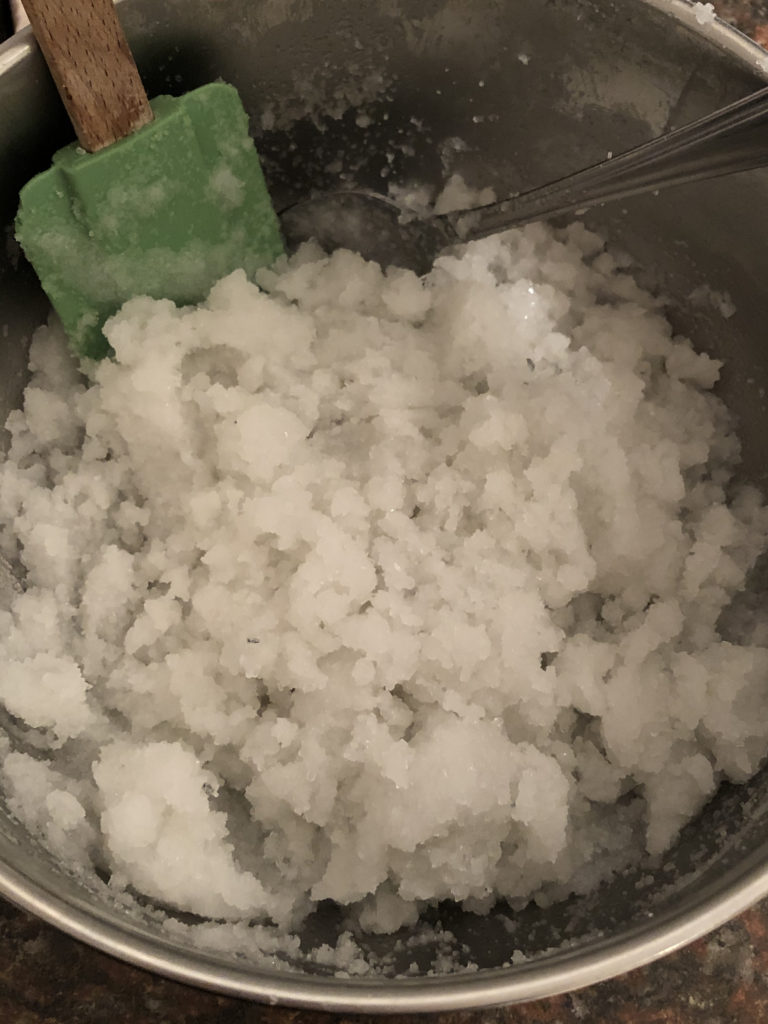 ---
Scrubs We've Made & Recipes
How To Make The Body Scrubs
Each body scrub starts with a foundation with coconut oil (melt in the microwave until it's become a liquid) and vitamin E oil and Epsom salt. Additional essential oils are added by the drop to the above base mixture along with scented Epsom salts. Blend together (by hand) in a mixing bowl and put the mixture into a reusable container.
Please Note: The scrub should be fairly thick after combining all ingredients and keep adding Epsom salts if the mixture seems to have a watery consistency. All scrubs are created through trial and error and customized to one's personal preference. Not all oils are suitable for every skin type so be sure to stop using any scrub immediately if it causes irritation. This is a fun guide sharing what's worked for us and others and we are not responsible for any (particularly health) issues experienced if one chooses to use our recipes. Please keep this in mind when making scrubs and be sure to have fun whilst making and testing your new scrubs!